Create a Custom Engagement Ring
Searching for the perfect engagement ring can be overwhelming when every ring at the jewelry store looks exactly alike. We Agree! That's why we work one-on-one with clients to design custom engagement rings from scratch. You can design exactly what you want a truly unique engagement ring made just for you.
To help you get comfortable (and excited) about designing your diamond ring or piece of jewelry, we've outlined the steps in creating your custom engagement ring below. Even if you have no prior jewelry design experience, you'll love the process of watching your vision come to life at Shapiro Diamonds. It's creative, fun, and easy and we're so honored to be part of it.
Lance Shapiro will personally prepare a large collection of stones based on value, beauty, uniqueness, and brilliance. Adjusting the Carat Weight, Color and Clarity up or down to create more value or greater quality, he will work with you to find the most beautiful diamond for your budget.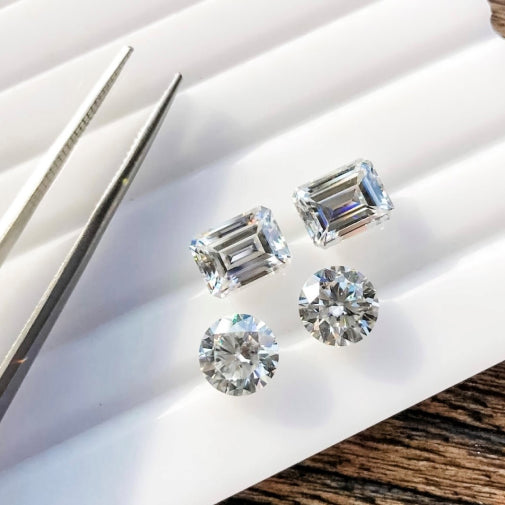 We'll take all of your inspiration, ideas, and specifications and bring them to life on paper with a critical eye toward durability, timeless design, structural integrity, and staying within your budget. We'll provide you with sketches and go through feedback and revisions until you get exactly what you envisioned. We truly want you to love your personalized design.
We use Computer Aided Design technology, a technology that creates computer renderings of your ring as it is being designed. These computer renderings allow you to view your ring from all angles and all views prior to the ring being cast in metal. The software also allows for multiple modifications to the design. This ensures the ring is exactly what you envision (or better) prior to it being set in metal.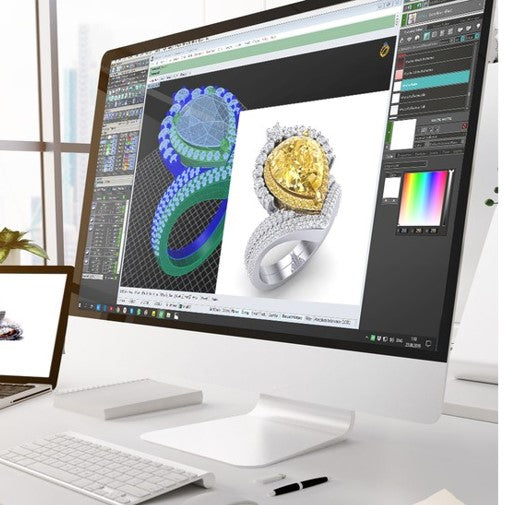 Once you have approved your sketch, you may want to see, hold and try on a physical product before you move forward. We use very powerful 3D printers to create direct cast resins and direct mold resins from the CAD images we design. These direct cast resins will allow you to try on a plastic model of your ring. We can supply a 3D printed three-dimensional wax mold of the ring for you. Perfect fit. Touch, hold, try on,, and feel a wax prototype of your custom jewelry before purchasing so you can truly experience and visualize every detail.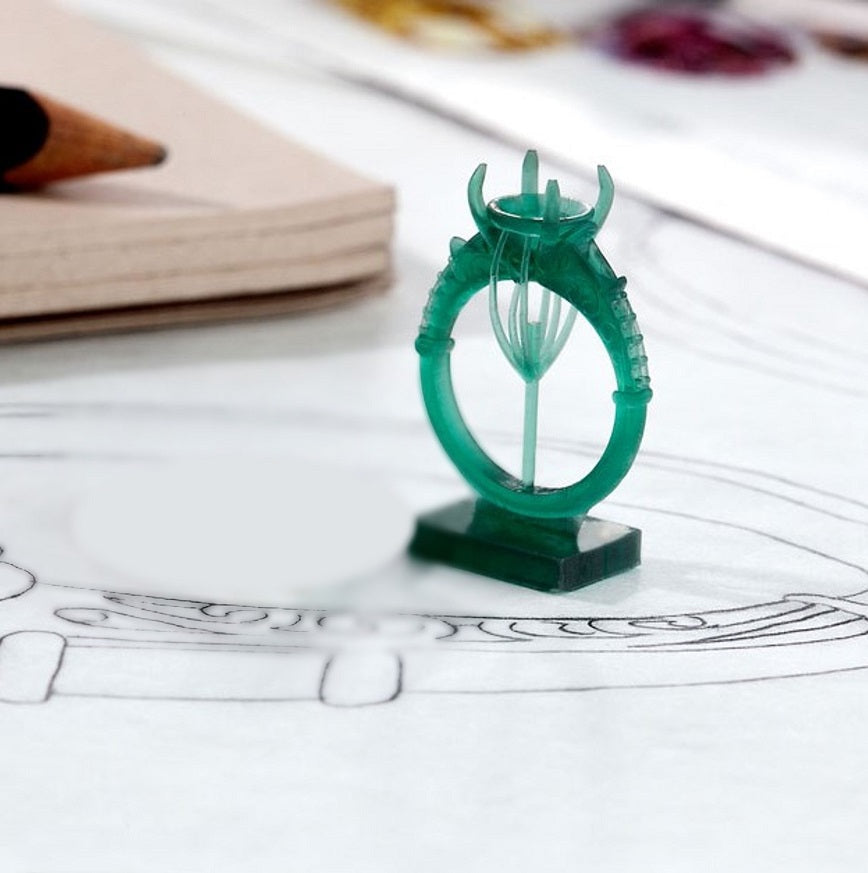 We have been working with the same group of artesian and craftsmen who will meticulously set each one of your stones in a careful way to ensure your piece is perfectly matched and sparkles from every angle.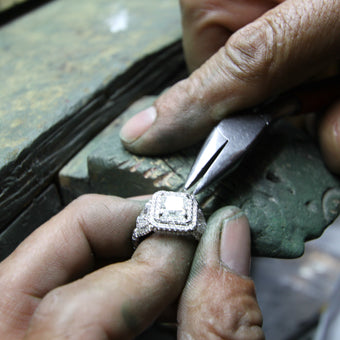 Receive your custom-crafted piece and cherish it with your loved one for a lifetime and generations to come.